PLEASE NOTE: As we are a working farm, ALL activities must be booked at the time of your booking
Shearing & Mustering Demonstration (Kiwi Combo):
Our No.1 activity choice!
Join us at our large and uniquely decorated six stand Woolshed. We will share some knowledge about our area, farming and handling livestock.
Shearing demonstration: Enjoy getting up close and personal to a shearing demonstration. If you like, have a go yourself but if that doesn't sound like you, enjoy taking photos, videos and asking the farmer questions. Sure to be lots of fun and a great laugh! This is an actual sport in New Zealand, be sure to give it a go yourself!
Mustering demonstration: Head out to the farm or our extensive covered yards to watch the action of a real working sheep and beef farm. Meet our team of working dogs and watch them do their stuff, mustering sheep or cattle. You will be amazed to see how the dogs work using voice commands and whistles. If you like, have a go at mustering the sheep yourself just as the contestants did for the TV show RV Rampage.
Prices:
Kiwi Combo (both activities) : Adults $40, kids $15
Shearing Demonstration: Adults $25, kids $10
Mustering demonstration: Adults $25, kids $10
Please note: Minimum numbers may apply. Small groups and buses welcome (Parking for cars and buses across the road from the Woolshed)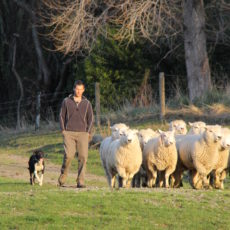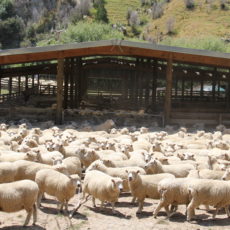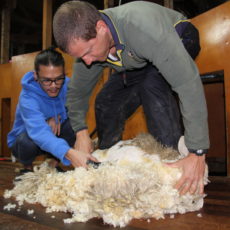 Mini Mudder
Have you heard of The Mudder? Each September hundreds of people take part in this filthy fun event organised and hosted on our farm. You can now do the Mini Mudder any month of the year! The Mini Mudder has been popular with schools, businesses and friends – all after something fun and a bit different. The course involves 3km of beautiful country side to tackle at your own pace, unique obstacles, clues to crack, words to unscramble, a pet tyre to locate and of course some mud. Most importantly The Mini Mudder is about working together as a team and having fun!
This is what Nga Tawa School recently said about their experience:
"Thanks to Kylie, Andrew and the team at Rangitikei Farmstay for a great start to the 2018 Nga Tawa leadership day. The girls were challenged to work with each other in unique ways, pushing their limits in a safe, fun environment. The girls loved the challenge, adventure and sense of achievement! The event catered for all, was highly organized and has been put on the calendar for an annual event, I highly recommend it!"
Christine Worsfold, Outdoor Education, Nga Tawa School, Marton.
If you and your mates/ family or work colleagues are up for a fun challenge, then this activity is for you! Guaranteed to be heaps of fun. Make a day trip of it and include an additional BBQ lunch. Contact us for further details. Please note minimum numbers apply.
Itinerary example:
9:30am: Arrive at our Woolshed (498 Makuhou Raod, Marton). Parking is located opposite our Woolshed in a large gravel pit area suitable for buses and vans
9:45am: Mini Mudder briefing and warm up to some beats
10am: Start. Teams set off at their own pace.
11:00am: Approximate finish time. Followed by an outside shower and group debrief.
12noon: Enjoy a BBQ lunch or your own packed lunch either at the Woolshed or at the Bunkhouse
Price: $25 per adult & $20 per student (available 12 months of the year for year 7's and up, BBQ Lunch $20 extra per head)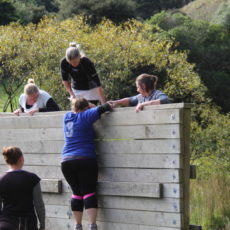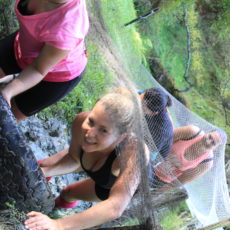 Animal Tour
Visit and feed the large range of friendly animals (often lead by Porky our pet Jack Russel) including miniature ponies, horses, collection of black & white sheep, chickens, goat and working dogs. On the way stop off at the orchard and vegetable garden to collect some fresh produce for you to enjoy
Price: Free for guests staying the night, $10 per person for day guests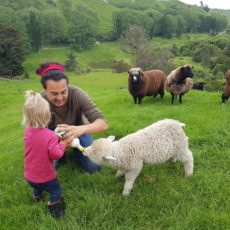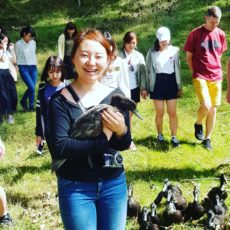 Farm tours
Explore the farm on a wider scale to get a true appreciation of this special property. You can choose for Andrew to drive you on or off tracks, through creeks or take the more relaxed and gentle option. The Yamaha Viking 4WD can take up to 4 passengers and heads off along tracks to the back of the farm for some spectacular views of the region. Throughout the farm tour listen to Andrews' explanation of how the farm operates and discover the natural beauty of this large property. A must do activity!
Price: $50 per adult, $25 per child (minimum of 2, not suitable for children under 10 years old)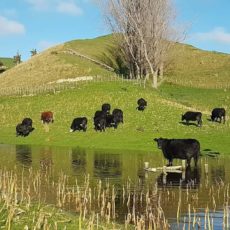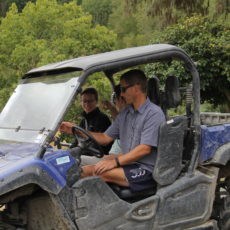 Human Dog Trials
Are you after a unique and fun activity that is nothing short of hilarious? Your group will be broken into teams and with a little teamwork and maybe a strategy, you will act as dogs aiming to get a small mob of sheep around an obstacle course. It is a race against the clock and you are guaranteed a heap of laughs. Enjoyable for all fitness levels.
Price: $25 per person
Claybird shooting
Take a short walk (500 meters) from the Farmstay, to a unique and beautiful location on the farm. Clays, trap, gun and ear muffs are all provided plus if you like, some tips from Andrew. No previous experience required.
Price: $3 per clay: Minimum of 50 clays per session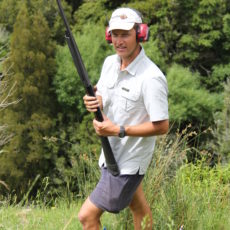 Hole in one golf
Tee off over the beautiful native bush below RF and into an old spa bath located 300 meters away.   Successful "hole in ones" receives a bottle of New Zealand wine. No previous golf experience required.
Price: $2.50 per ball: Minimum of 50 balls per session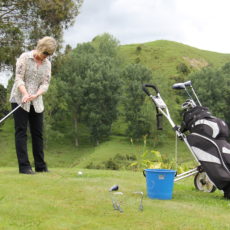 Pony rides
Enjoy watching your kids learn about ponies, how to care for them, saddle up and enjoy a ride. Our three ponies are very quiet and have fans from all over the world. After a ride, feed the ponies some "animal lollies". A popular choice of activity.
Price: $40 for up to half an hour.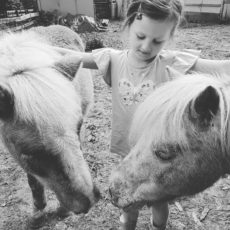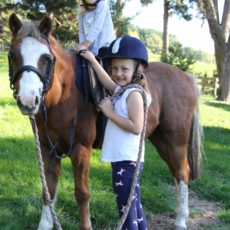 What guests are saying about RF
"Thank you for being so kind to us during our 1-3 day turned into 5 day sambar hunt. We had a great time. You and Andrew took really good care of us."
— Bob Scot, Dallas, U.S.A
"A day to remember, it's awesome here"
— Michaela, Wanganui
"Fantastic time. Loved the views & atmosphere"
— Dave & Ryan, Auckland