We are fortunate to be able to share the story of our farm "Tyrone" which has been in the family for over 110 years. That in itself makes Rangitikei Farmstay a special place with the history, family antiques and stories that go with them. When the Stewart Family purchased "Tyrone" in 1901, the original block was 400 acres while today it stands at 1560 acres, a rather large adventure playground!
While Andrew and Kylie are fortunate to farm the property today, they know they are fortunate because of the previous three generations and the efforts they put into the property.
1901-1938: Hugh & Caroline Stewart
1938   1964: Harry & Betty Stewart
1964-2003: Hugh & Diana Stewart
2003 – Present: Andrew & Kylie Stewart
How RF came to be
Andrew and Kylie have both travelled extensively and it was their time overseas that made them decide to share their special piece of New Zealand with the rest of the world.
Another factor that influenced the creation of Rangitikei Farmstay was a visit from a Massey University student in 2008. Kylie enjoyed taking "Ting" around the farm, giving her a horse ride and showing her life on a New Zealand farm. As Ting departed she said it had been the best day she had experienced in New Zealand. Ting had been in N.Z. for 2 years. This made us realise that ordinary things that we experience everyday had the potential to be extraordinary things for visitors.
While it has taken hundreds of hours to create the Farmstay, we are thrilled with the result and know that we are lucky to live in such a wonderful spot. The first image below was taken in 2008 and the second in 2018. It has certainly been a project!
We enjoy sharing it with others and hope that you too will come and become part of "Tyrone's" history.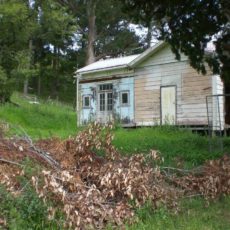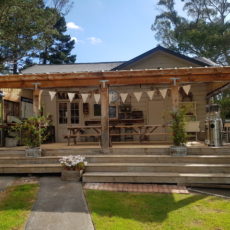 2008                                                                                              2018